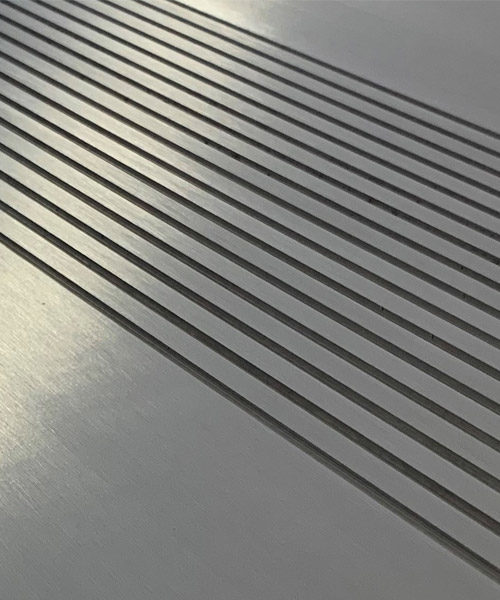 Product description
Special Finishes an A1 Solution
Aluminium or Stainless-steel bespoke products, such us door thresholds, cills with a smooth polished and brushed finish, which gives the surface a non-reflective dull surface, as if brushed by a fine-bristled brush.
The brushed steel finish is produced by applying friction to the surface of the metal.
A wide choice of uni-directional finishes is available, depending on the original stainless surface, type and texture of the belts and brushes, and the nature of the polishing process used.