We are Aluclad Systems
Aluclad Systems provide Architectural Aluminium and Steel elements, such as Copings, Cladding Panels and flashings in a variety of grades & finishes. We provide detailed quotations and a quality product.
Using laser and water jet cutting machines, located in 6 service centres, cutting of 2D products as well as a 3D cutting service for pipes and sections. Water jet machines, as an alternative to laser cutting, enables us to manage a greater thickness of the metal.
We have 18 bending brakes at our disposal. We bend repetitive series elements as well as intricate single bespoke products or prototypes.
We offer Aluminium elements to be Polyester Powder Coated in Qualicoat standards, and PVDF coating in A1 reaction to fire classification to UNE-EN 13501-1: 2007, as required by project specification with daily capacity of 1200m2.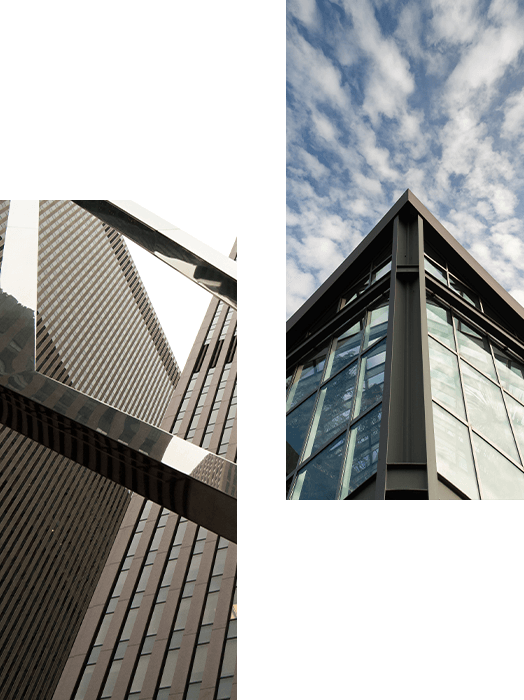 Our history
Our teams have extensive experience servicing projects in different capacities within the scope of architectural metal work, from design Management, Project Management, Engineering and Manufacture.
We use modern equipment and intend to continue to invest heavily, allowing consistent quality and efficiency for current and future order commitments.
Our mission is customer satisfaction and pride in the quality and complexity of the product and services that we provide in the field of architectural metal finishes.
Our vision is to be a preferred supplier of components for our customers due to our comprehensive services, quality consistence and reliability of supplies.
Quality Process
Our business model is focused on Quality and reliability. From interpreting estimate enquiries to the fabrication process, packaging and regular maintenance and calibration of equipment, our service is intended to be visible on the building, in various climates and regions, for many years to come.
Laser Cutting – We use the most modern machines Klima, the best recognisable machinery in our trade, warranting the high quality of cutting and precise dimension of finished product.
Bending of metal sheets – Bending is the next natural step following the cutting services. Our bending service is executed on modern CNC press brakes manufactured by Trumpf.
Threading and bolting – We offer quality threading service with various metric range from M3 to M16 to structural steel, stainless steel and aluminium products. Bolting to back of panels provides discrete fixing solutions to all type of metal.
Powder coating – Professional equipment and high-quality process of Powder Coating the aluminium elements to Qualicoat including Seaside. Steel elements are to Qualisteelcoat standard.

We have controlled order-to-delivery lead times and quality procedures that provide reliability and value for money. We are looking forward to cooperating with you!